When it comes to the health care system, its easy to fall through the cracks. Though often unintentional, the system seems to favour poor communication. To communicate is to make "common"; to be on the same page. Rarely, are all the people that contribute to your well being on the same page.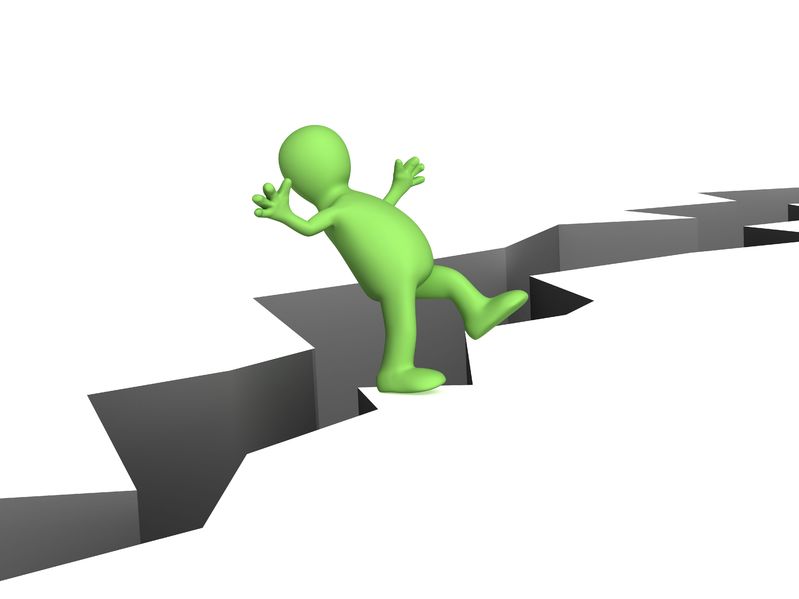 A sad outcome from poor communications is lack of care. Worst case: death; as Dr. Brian Goldman profiled, on the latest episode of the CBC Radio program, 'White Coat, Black Art'.
Moving from treatment to care
"Treatment is something that you do. When you're completed your task, that's it, you're done. If it's a patient that's involved, it's somebody else's concern after that. Care of course is a continuum."
"It happens a lot in healthcare: The biopsy report not filed with the patient's chart. The blood test not done because the lab never got the sample. But, health care is in a class by itself because someone's life is at stake."
And, its not just health care. I bet that you, like me, have many a story of system navigation failure; whether it be a government bureacracy or a bank or insurer or… Its easy to get your file misplaced or neglected.
Care requires effective communication and collaboration, all the time.
And, nobody cares more, all the time, than family caregivers. Amazingly (being kind to the system), most family caregivers are unpaid!
Moving from events to story  
In my experience, an unpaid family caregiver, supporting a loved one living at home, typically interacts with many different people and events; in their caregiving role; e.g.,
visit to family doctor
visit by home care support agency
visit by other home care service provider
stay in respite care facility
visit to medical specialist
visit/stay in hospital emergency
interaction with government program
interaction with bank and/or insurer
interactions with extended family and friends
etc.
The family caregiver is the only person that connects to all these people and events, as I circle, below.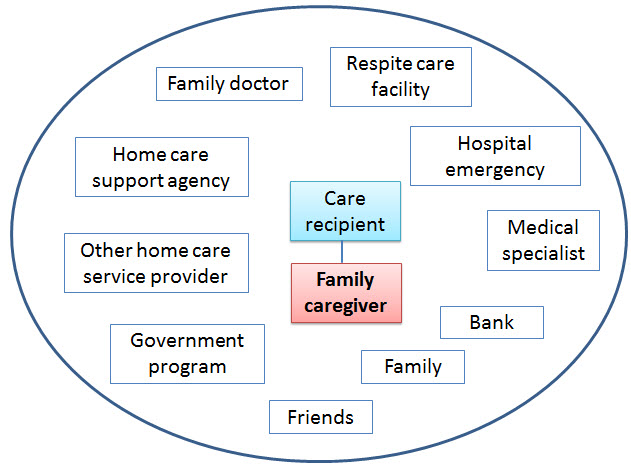 Stories connect. Stories help us connect the dots, the discrete events in our lives into some of whole. Stories motivate us to do more, together.
The family caregiver connects. Their stories are the life blood of care. They are the glue of the health care system. Where would the system be without them?
Invitation
The health care system is recognizing the need to hear patient voices. Time to do the same, with family caregivers.
Get to know family caregiver stories. Advocate for health care systems that are fair; that genuinely concern and respect the family caregiver's contribution.
If you'd like to change how we value family caregivers, I invite you to consider how we might develop a 'care grid', together. I'd love to hear from you, on that front.
————
(Falling) Image source: 123rf.com