As property values have skyrocketed the last few years where I live, affordable housing has risen to the top of social issues. One of the more progressive local agencies tackling the issue, in a collaborative fashion, is Pacifica Housing. Their mission "is to be a leading innovative provider of affordable and support services that contribute to the independence of individuals and families."
Last week, I had the pleasure of connecting with Chris Forester, Pacifica Housing's Manager of Outreach Services, to learn more about Pacifica Housing's Private Market Partnerships program, and its' collaborative elements.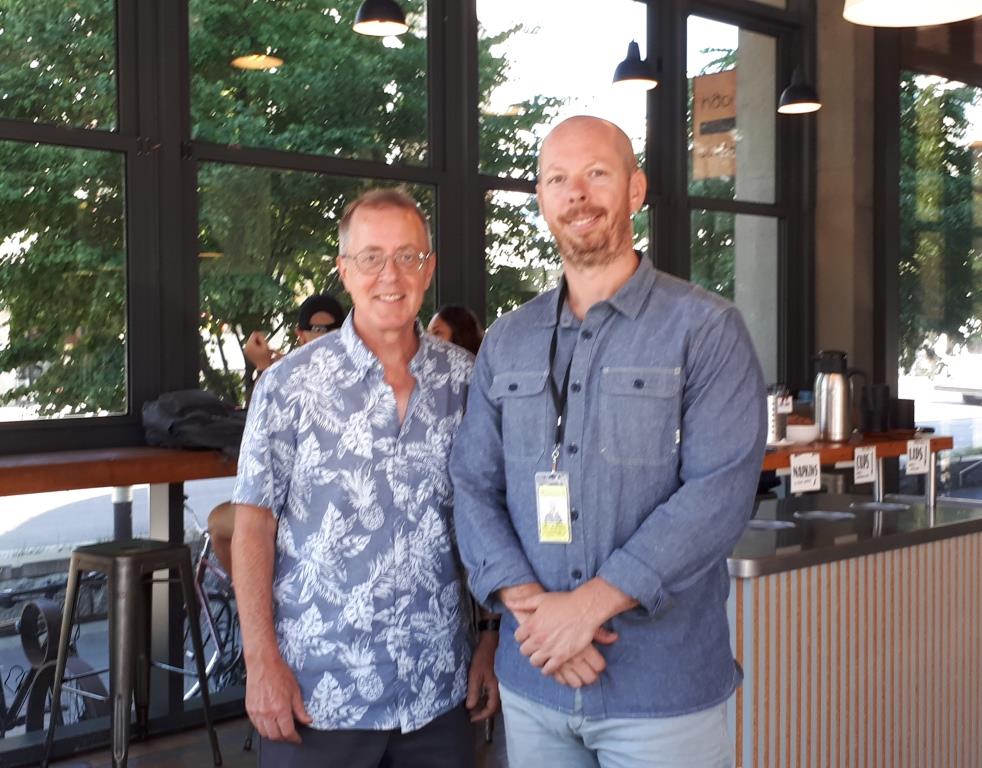 Private Market Partnerships  
The Private Market Partnerships (partnerships) are innovative agreements between Pacifica Housing, BC Housing, Island Health (the regional health authority), and landlords in the private market.
The partnerships enable independent community living for approximately 300 Pacifica clients, who are in need of on-going support.  (Note: Pacifica Housing also owns and manages 27 buildings, 1400 units, serving more than 2000 clients.)
Pacifica Housing "believes in "housing first": helping people find safe, secure and permanent housing, so that health, family and other personal matters can then be addressed. Pacifica Housing's vision is to build better lives through affordable homes and community connections."
Private Market Partnerships program
Working with supportive private sector property managers and landlords (currently, 70 are participating in the partnerships program), Pacifica Housing clients are placed in a private sector apartment buildings. Their rents are subsidized by BC Housing, and other available fund sources. The partnerships program is staffed by (Pacifica Housing) 7 Streets to Homes case managers, 4 community housing support workers, and 2 dedicated landlord liaisons.
Pacifica Housing "prides itself in having established solid working relationships with an increasing number of private market landlords and effectively engaging and educating the broader community regarding issues surrounding homelessness."
I was impressed how quality communications and relationships are treated as the foundation of partnerships program success, as Chris summarizes in this short (1 minute) video clip:
(Video not displaying? Click here to watch on YouTube)
With an eye on communications and relationships, Chris shared with me how the partnerships program:
Seeks to create and maintain stable tenant-landlord situations
Believes "every interaction matters" – accumulation of positive interactions builds trust and strong relationships
takes a proactive approach to relationship building – this is critical as housing demand is outpacing supply, and tenant options are limited (note: the partnerships program began 20 years ago – then, it was much more informal, "guerilla-like", when placing clients, given supply was not the issue it is, today)
Mediates issues between tenant-landlord in a proactive, constructive fashion – strong landlord relationships help avoid landlord-tenant issues escalating to the BC Government's Residential Tenancy Branch dispute resolution process
Initiative is two-way – landlords are generally proactive; i.e., they will reach out to Pacifica if they have tenant concerns
(Pacifica Housing) Builds trust with landlords by keeping an eye out for the landlords bottom line
Enables landlords to leverage their partnership relationship, and experiences, to other tenants that the landlord is concerned about = a further win for landlords
Note: Pacifica Housing has separate agreements with each client re: tenancy expectations. Tenants have an additional agreement with landlords, in accordance with Residential Tenancy Branch requirements.
Call to action  
A few days before I chatted with Chris, Chris was interviewed on CBC radio, about the need for more landlords, to participate in the partnerships program.
In the spirit of working together for community good, I couldn't agree more.
———————–
[Ben Ziegler is a collaboration and conflict management specialist serving SMEs, nonprofits, and local governments. Contact Ben.]