Last week, the Canadian Executive Service Organization (CESO) sponsored an event in Victoria, coinciding with CESO's 50th anniversary and National Volunteer Week. The event welcomed Volunteer Advisors, local government and community leaders, clients, and supporters. I'm a Volunteer Advisor with CESO. I attended.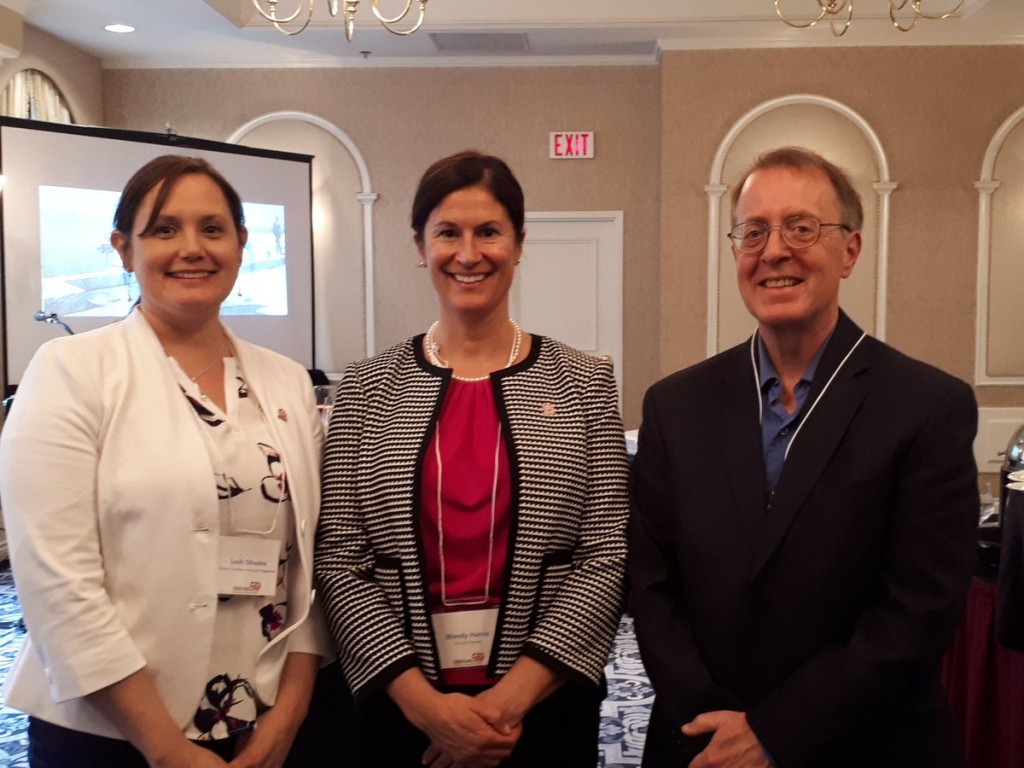 CESO is an international development organization working in Canada, with Aboriginal communities, and around the world. CESO "believes that developing a strong economic infrastructure lies at the heart of sustainable change and inclusive growth, including the eradication of poverty."
At the Victoria event, CESO's Wendy Harris, CEO & President, and Leah Oliveira, Director Communications and Engagement, shared CESO updates, and acknowledged the efforts of Volunteer Advisors. I enjoyed the event; an opportunity to connect with other kindred spirits, and deepen my understanding of CESO's work. Oh yeah, and to take a photo opp with Leah and Wendy (above).
CESO Partnership with Aboriginal community
Part of the conversation at the event was around the importance of CESO's partnership with the Aboriginal community. I hadn't fully appreciated the dynamic at-play between our (CESO) work locally and our international work; in particular, how working with Aboriginal, indigenous, peoples in Canada informs our work internationally, and visa versa. In this 2-minute video, Wendy graciously took a break from the reception hubbub to share a few words with me on the indigenous connections:
(If video isn't displaying for you, watch it here on Youtube.)
Wendy mentions:
There are similarities in context, challenges, and solutions, involving indigenous peoples, all over the world.
Many indigenous communities don't participate actively, or with full-scope, in mainstream economy.
Lack of indigenous participation is a barrier to development, a barrier to the multiplier effect of generating economic value and income that you can re-invest in social, economic, education, youth… a barrier to a 'virtuous circle'.
National indigenous economic development is fundamental to effectively supporting indigenous communities, around the world.
Past circumstance have led me to participating in a few international CESO assignments, most recently in Tanzania, yet, to-date, no national assignments.  Obviously, I have something to look forward to.
CESO Volunteer Advisor, Roger Wheelock, in Canada's North
A couple of Volunteer Advisors presented on their work, at the CESO reception. One was Roger Wheelock, about his CESO work in Canada's North. Here's a video feature of his involvement working with Aboriginal tourism entrepreneur, Kylik Kisoun Taylor. (If you are looking for a unique, spectacular, adventure, maybe join one of Kylik's excursions; e.g., trekking with caribou herds!)

(If video isn't displaying for you, watch it here on Youtube.)
Roger's talk touched a nerve with me, having just read Sheila Watt-Cloutier's book, The Right To Be Cold: One Woman's Story of Protecting Her Culture, The Artic and The Whole Planet. Amazing woman. Insightful book.
If you are an experienced professional, check out CESO.