Last month, November, I was in Tanzania. Stationed in Dar es Salaam, Tanzania's largest city, I provided Alternate Dispute Resolution (ADR) advisory services to the Tanzanian Chamber of Commerce, Industry and Agriculture (TCCIA). TCCIA has 20,000+ members. I was there as a Volunteer Advisor with the Canadian Executive Service Organization (CESO). I've volunteered, internationally, with CESO before. As well as benefitting the client, CESO involvement has taught me so much.
This was my first time to Tanzania.  I went on short notice and carried few expectations with me. Here are a few of my observations and images along the way.
The place
Tanzania is located in East Africa. Tanzania was previously called Tanganyika. Kenya flanks it to the North. On my flight down (from Amsterdam), most of the plane emptied at our only stop on route, Arusha, a Tanzanian city close to major Tanzanian landmarks, Mt. Kilamanjaro and the Serengeti. Safari time.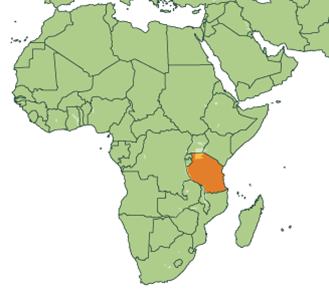 About 55 million people live in Tanzania. With demographics at play, that number is expected to rise dramatically in the years ahead. The dominant religions are Christianity and Islam, approximately a 60/40 split, with most Moslems along the coast. The main languages are Swahili and English. The climate is mixed; it was hot, very hot, with moderate humidity, along the coast where I spent most of my time.
Tanzania gained colonial independence from Great Britain in 1961. For decades, the country was governed based on a socialist model. In recent times, a more capitalist-oriented approach has prevailed.
I stayed in Dar es Salaam, a city of 5 million people. It's home to one of East Africa's largest public markets, Kariakoo, covering an amazing 50 square blocks. If ever there was evidence of an entrepreneurial mindset…
The people and my work
The most obvious thing on my arrival in Tanzania was that I was now the visible minority. I went some days seeing only a handful of whites; the flipside to my world in Victoria. The TCCIA office where I worked had 20 staff, on-site. We worked in close proximity to each other. I was immersed, from the get-go.
I would describe my interactions with TCCIA staff and external stakeholders as respectful, warm and generally productive. It's a relationship before business culture, and I'm ok with that. Sometimes, given cultural differences, the effect of one's actions is uncertain. After all, effective communications is a 2-way street. Still, in many ways, I felt comfortable and at home. I took comfort when the locals remarked, "you seem at-ease, here".
The content of my work was Alternate Dispute Resolution, aka Appropriate Dispute Resolution (either way, ADR). The focus of ADR is out-of-court resolution of disputes. While ADR originated in the U.S. in the 1970s, Tanzania, and much of Africa, has a long tradition in another form of justice, Restorative Justice. I've often viewed Restorative Justice as the elder, and ADR as the justice child. They do have common stock. It will be interesting to see how the ADR/RJ mix plays out in Tanzania, and Africa.
TCCIA's interest in ADR interweaves with the country's recent initiative to shift it to a more "entrepreneurial" culture. ADR will help the shift, enabling inevitable conflicts and disputes (yes, inevitable) to be managed in ways that are appropriate, fair and cost-effective.
Although relatively new to ADR, Tanzania certainly has its' ADR experts, perhaps none so enlightening (to me, anyways) as Dr. Clement J. Mashamba, of The Law School of Tanzania. I had a wonderful, energizing, conversation with him, at his office at The Law School of Tanzania. I even left Tanzania with a couple of his books!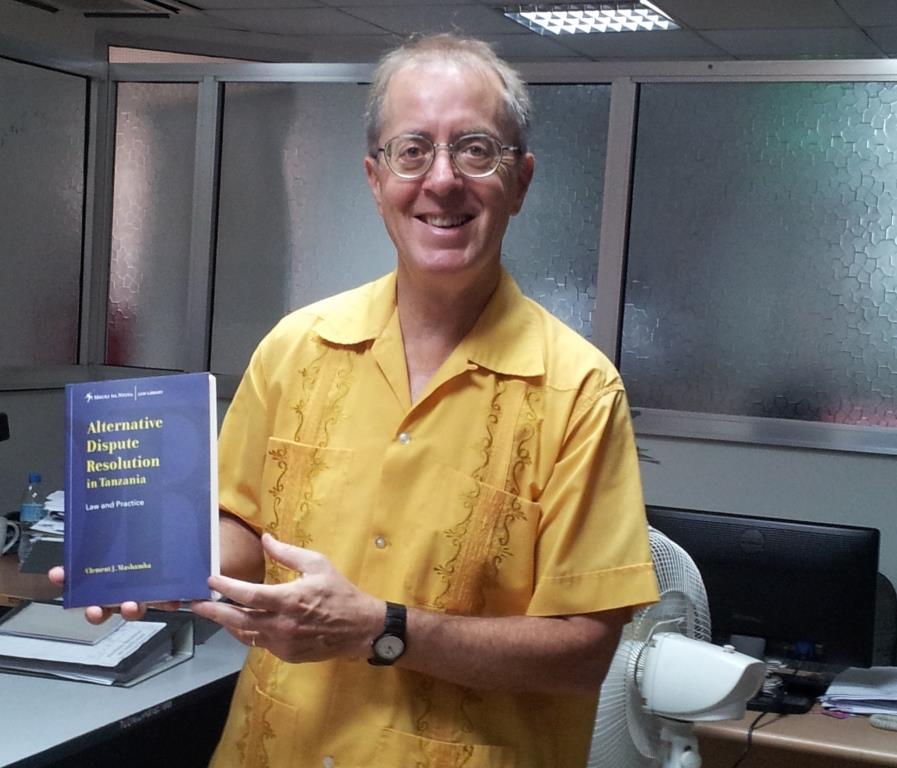 One of the challenges people like Dr. Mashamba, and all progressive justice leaders in Tanzania, face is the issue of corruption. Perhaps the most challenging question I had was, "what is your recommendation for dealing with corruption". I felt like a little league baseball kid facing an Aroldis Chapman 105 mph fastball. Coincidentally, the way forward on that front, is evolving, and was again in this week's news; New universal global guidelines for anti-corruption law.
A few more impressions
Outside of my TCCIA work, here is small sample of my impressions, residuals, from my time in Tanzania…
One weekend, a few of us (at the hotel I was staying) did a guided day trip to Bagamoyo, the "soul of Africa". Bagamoyo is a small coastal city an hour north of Dar es Salaam. In the past, it was a collection point for captured slaves, before they were ferried across the water, to be sold in the slave market on the island of Zanzibar.
One parting reflection… I was not alone, representing CESO.  A few other CESO Volunteer Advisors overlapped with my stay in Tanzania. Though half-way around the world, and each of us on a personal journey, the networking felt serendipitous, and our conversations together, brilliant… with a hat tip to Kilamanjaro beer!