Summer is a time to chill with some good reads.  And what could be better than some 'out of this world' escapism!  This week I read An Astronaut's Guide To Life On Earth, by Chris Hadfield (@Cmdr_Hadfield).  Hadfield was the Canadian commander of the International Space Station (ISS), a multi-nation collaboration, for 5 months in 2012/2013.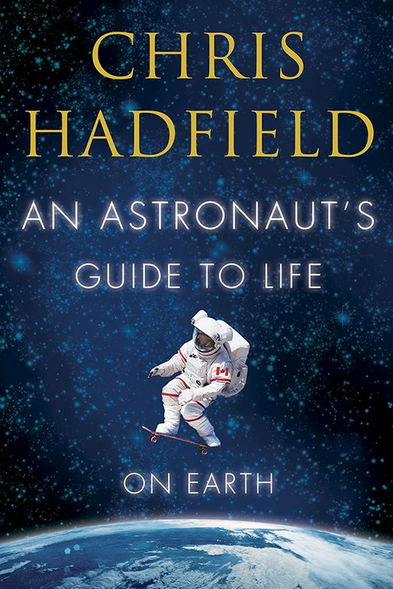 Hadfield's book is part biography, personal, and so informative and entertaining (e.g., details on peeing in zero gravity).  His journey is one of life-long focused learning, involving thousands of small steps.  Uber achiever and achievement.
The ISS is an international collaboration, with Russia and US in the lead.   (Note: Russia is pivotal… as with termination of the U.S. Space Shuttle program, the only manned vehicle going to the ISS is Russia's Soyuz spacecraft.)
Astronaut Lessons for Collaboration
Hadfield' experiences serve as a guide, for working effectively with others.   Here's three insights that reveal a snippet of the business he was in (he retired from space work after his ISS mission), and yet which also have applicability in most any problem-solving collaboration:
The power of negative thinking.  "My optimism and confidence come not from feeling I'm luckier than other mortals, and they sure don't come from visualizing victory. They're the result of a lifetime spent visualizing defeat and figuring out how to prevent it… astronauts are taught the best way to reduce stress is to sweat the small stuff."   To be an astronaut is to be forever preparing, and problem-solving.
Aim to be a zero.  As a team member, you are either a 'plus one' (positive), a 'zero', or a 'negative one'.  "The ideal entry (into working with others) is not to sail in and make your presence known immediately.  It is to ingress without causing a ripple. The best way to contribute to a brand new environment is not by trying to prove what a wonderful addition you are.  It's by trying to have a neutral impact, to observe and learn from those who are already the, and to pitch in with the grunt work whenever possible… Two decades  into my career as an astronaut, I felt as close to being a plus one as I ever had, and I knew that my best bet of getting the crew to see me that way was to keep on doing what has always worked for me: aiming to be a zero."  Dare I say, The Canadian Way.
Promote your colleague's success.  "It's counter-intuitive, but I think its true: promoting your colleagues interests helps you stay competitive, even in a field where everyone is top-notch. And it's easy to do once you understand that you have a vested interest in your co-workers success.  In a crisis, you want them to want to help you survive and succeed, too. They may be the only people in the world who can."   Hadfield's training was predicated on the question, "What's the next thing that could kill me?"
These are marvelous lessons for collaborative facilitators and leaders.  1. Be prepared.  2. Welcome the moment.   3. Do what needs to be done.  And, I'll add, leave the rest to chance.
Space Oddity
Chris Hadfield singing & playing David Bowie's Space Oddity from the ISS was a YouTube sensation, with tens of millions of views.   However, do to licensing agreement with Bowie, the original clip was taken down after one year (It's currently being re-negotiated). There's lots of copies of the original available, still, on YouTube (of course).  Yet, as an alternative… if you thought Hadfield was just a space musician, well he re-creates the song for BBC, on a dare.  Talented guy, to the max.