These 3-hour workshops are all highly participatory; interactive, involve a mix of activities and presentation, and are fun! Participants gain new insights and skills, connect with others in the room, and work on actual, real-world, problems they are facing.
Win-Win: The Art of Interest-Based Conflict Resolution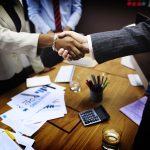 Interest-based conflict resolution is a process in which people collaborate to find a win-win solution to their conflict.
Participants will learn and practice techniques for deescalating and resolving conflict. They learn how to deal with an upset customer, resolve a business dispute, navigate team conflict, and respond to high-conflict people.
They will gain awareness of their role and responsibility in managing conflict, and build skills in communication, consensus building, negotiations, mediation, and creative problem-solving.
Embrace the Elephant: Increasing Team Performance Through Open Communications and Constructive Conflict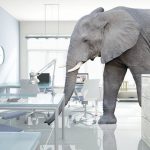 Team conflict is inevitable. And, that can be a good thing, a growth opportunity. Constructive responses to conflict enhance team communication, collaboration, and performance outcomes.
This workshop will give participants new insights into constructive behaviours, and how to increase those behaviours, in themselves, their team, and organization.
Participants gain skills and tools; embrace 'elephant in the room' topics through open communication and dialogue, team building, problem-solving, conflict resolution, process improvement, and organization development.
Go Viral: How to Spark and Spread Positive, Collaborative Behaviours Across Your Organization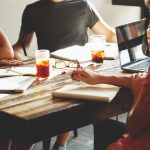 Positive, collaborative workplaces are an important driver for success. They read into virtually all organization performance metrics.
In this workshop, participants learn and apply models for building and scaling positive, constructive behaviours and workplaces. They will gain insights into purposeful leadership, relationship dynamics, open communications and dialogue, creative collaboration, conflict management, and organization development.