There is a cost of ongoing conflict and it is not unusual for organizations to underplay the cost of conflict because they are reluctant to define business challenges they face in terms of conflict. Signs of conflict in an organization can look like:
Low or poor communication between co-workers who are highly interdependent in their work
Low trust between staff and management that infringes on the ability to make well-informed and crucial decision
Low morale which impacts productivity
The following table illustrates how the cost of conflict is measured.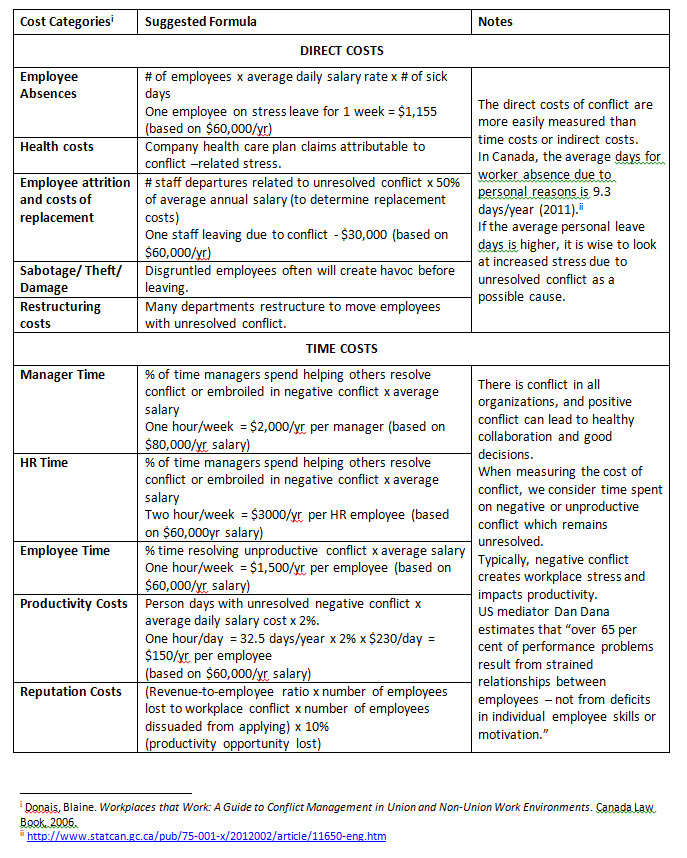 This cost of conflict model was developed by the Workplace Fairness Institute (WFI). I am a certified Workplace Fairness Analyst, through WFI.
Contact me if you have questions about calculating the cost of conflict, the work of WFI, and/or how to reduce your conflict costs.