Managing conflict starts with you. So, too does effective collaboration!
Improving self-awareness, and how you respond to conflict, inevitably leads to cost-effective conflict management solutions.
1:1 coaching support is a strategic way to develop self-awareness.
One coaching tool I strongly believe in (and use with my clients) is the Conflict Dynamics Profile ® (CDP) assessment instrument.
Every individual who completes the CDP is provided a report, and 40-page Development Guide, that helps them become more aware of their conflict behaviours.
We choose our responses to conflict. Depending on our choices, conflict tends to either deescalate (good) or escalate (bad).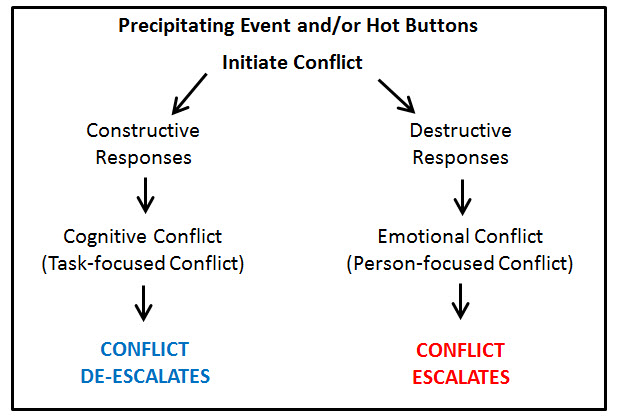 The CDP measures your responses against 15 types of constructive-destructive behaviours: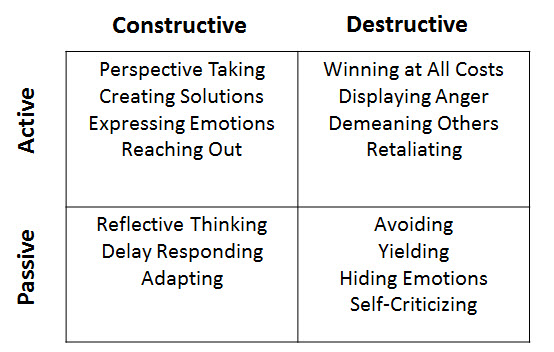 The CDP also assesses your susceptibility to 9 common Hot Buttons. Here is a sample output from that part of the report: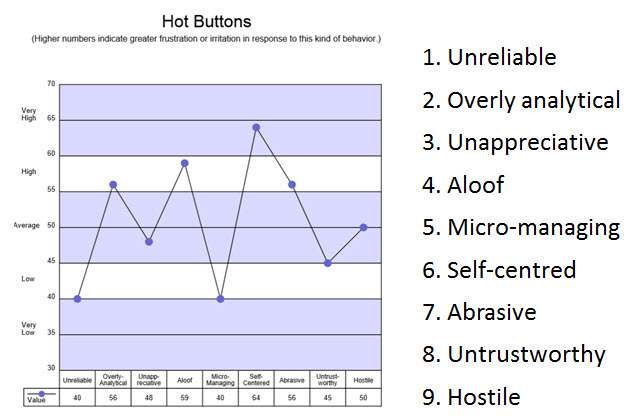 The CDP is typically administered online. The CDP costs $35 US (+ Guide shipping cost), per person.
I assist each person, who took the CDP, interpret their scores, and, optionally, develop and personal conflict management action plan.
The CDP is an industry-leading tool; one that helps individuals in conflict gain awareness of their conflict behaviours, and the impact of those behaviours on the people they work with.